Dentures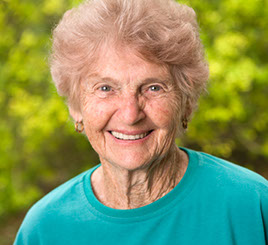 Many people assume they will wear dentures eventually. However, with proper care, your teeth can easily last a lifetime. That said, should you lose the majority of your teeth, dentures can replace them and restore your smile.
A removable denture replaces all of the patient's missing teeth. They can be partial or complete, depending upon the number of teeth missing.
Partial dentures:
Partial dentures are made of metal and acrylic. There are metal clasps that clip onto the remaining adjacent teeth, to help secure it in place.
Complete denture:
Where none of the natural teeth remain, a complete denture is required. In the case of a complete upper denture, suction helps hold it in place.
Even if you are only missing a few of your natural teeth, you may want to think about filling out your smile with dentures. They can help you look younger while providing support to your cheeks and lips. Dentures aid in speaking, chewing and swallowing.
Denture Care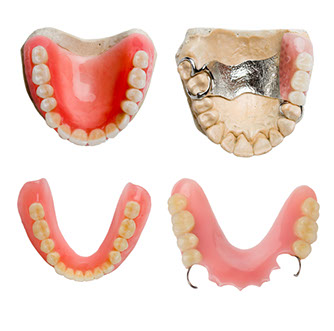 Taking care of your dentures is vital to your overall oral health. Here are some tips on how to keep them in good condition:
Clean your dentures over a water-filled sink to prevent damage if they are dropped
Place a small amount of liquid hand soap on a denture brush and brush all surfaces, including any clasps
Rinse well with water
Store dry in a labelled denture cup
To re-insert dentures, wet first with water to prevent discomfort