Orthodontic Needs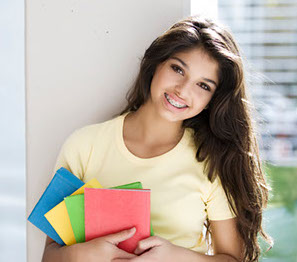 At every dental check-up Dr. Midgley checks the child's bite. If there are concerns about the way the top and bottom teeth are coming together, the dentist usually suggests the child see an orthodontist.
If there are cosmetic concerns, some cases can easily be fixed with a retainer, or minor filing of the teeth. Otherwise most cases are referred to an orthodontist.
A second concern is if the top and bottom jaw don't match in size. If treated early (7-12 years of age), it can be an easy fix, by modifying growth with an orthodontic appliance. Severe cases left untreated into adulthood can only be corrected surgically.